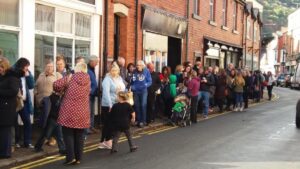 Online Marketing: Create a website for your clinic and make sure it is optimized for search engines. This will increase your visibility and make it easier for potential patients to find you. You can also create social media accounts for your clinic and use them to promote your services and engage with patients.
Referral Program: Encourage your existing patients to refer their friends and family to your clinic. Offer incentives such as a discount or a free consultation for every new patient referred.
Community Outreach: Participate in community events and sponsor local sports teams, charities, or schools. This will help you build a positive reputation in your community and attract new patients.
Patient Reviews: Encourage your satisfied patients to leave positive reviews on online platforms such as Google, Yelp, or Healthgrades. This will help potential patients trust you and choose your clinic over others.
Special Offers: Offer special promotions or discounts to attract new patients. For example, you can offer a free consultation, a discount on teeth whitening, or a free dental cleaning for new patients.
Improved Patient Experience: Make sure your clinic provides a comfortable and welcoming environment for your patients. Train your staff to be friendly and accommodating, and offer amenities such as free Wi-Fi or refreshments. This will help your patients feel at ease and more likely to recommend your clinic to others.