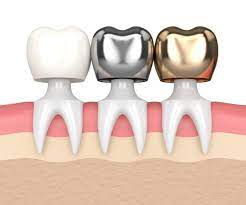 The percentage of revenue generated from crowns and bridges in a dental practice can vary depending on several factors, including the size of the practice, the types of services offered, and the patient population. However, on average, crowns and bridges can account for approximately 20-25% of a dental practice's revenue (McCracken et al., 2015).
It is essential to learn proper crown preparation techniques because it is a critical step in ensuring the success of the restoration. Proper crown preparation is necessary to achieve optimal fit, retention, and esthetics, as well as to prevent potential complications such as fracture or failure of the restoration. Learning proper crown preparation techniques can also help reduce the need for redoing work, which can be time-consuming and costly.
In addition, proper crown preparation techniques are essential in ensuring that the restoration is biocompatible with the patient's oral environment. Poorly prepared crowns can cause irritation, inflammation, or even infection, which can lead to discomfort, pain, and compromised oral health.
The global market size for dental crowns is expected to reach USD 4.26 billion by 2025, according to a report by Grand View Research. The growth of the dental crowns market is driven by factors such as an increase in the prevalence of dental disorders, a rise in the geriatric population, and an increase in demand for cosmetic dentistry.
The report also states that the all-ceramic material segment is expected to hold the largest share of the market due to its superior esthetics and biocompatibility. In terms of end-users, dental clinics and hospitals are expected to hold the largest share of the market due to the availability of advanced technologies and the increasing number of dental procedures being performed in these settings.
The dental crown market is highly competitive, with major players including DENTSPLY SIRONA, Straumann Group, Nobel Biocare Services AG, and 3M Company. These companies are focusing on research and development to introduce new and innovative products to the market and expand their customer base.
Overall, the dental crown market is expected to continue to grow as the demand for dental procedures and cosmetic dentistry increases, especially in regions such as North America, Europe, and Asia Pacific.
In summary, learning proper crown preparation techniques is essential for achieving optimal clinical outcomes and reducing the risk of complications or failure of the restoration, which can ultimately impact the revenue and success of a dental practice.